Ruth St. Denis (sold)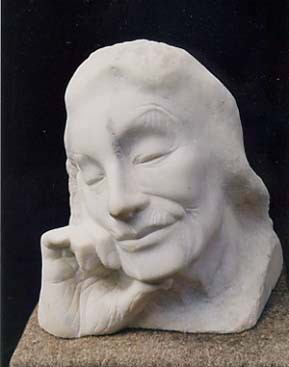 Ruth St. Denis was an American modern dance pioneer, introducing eastern ideas into the art. She was the co-founder of the American Denishawn School of Dance and the teacher of several notable performers. Also titled Nemosyne, goddess of memory.
Bust of Ruth St. Denis, 1970, marble, 24 inches.