Falling Fire, 1992, glazed terracotta on rebar scaffold, 55′ in length x 36′ in depth x 10′ in height and 60 to 70 lbs. in weight, with metal wires attached in the back ready to mount on a wall.
It has been and can be repainted again to be blended into a wall. This figure was originally dedicated to the Fallen of Operation Desert Storm (the Iraq War).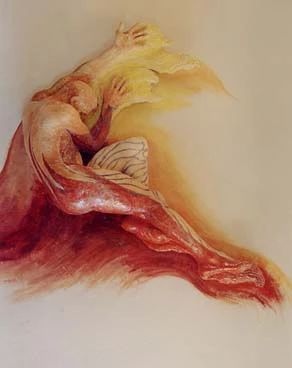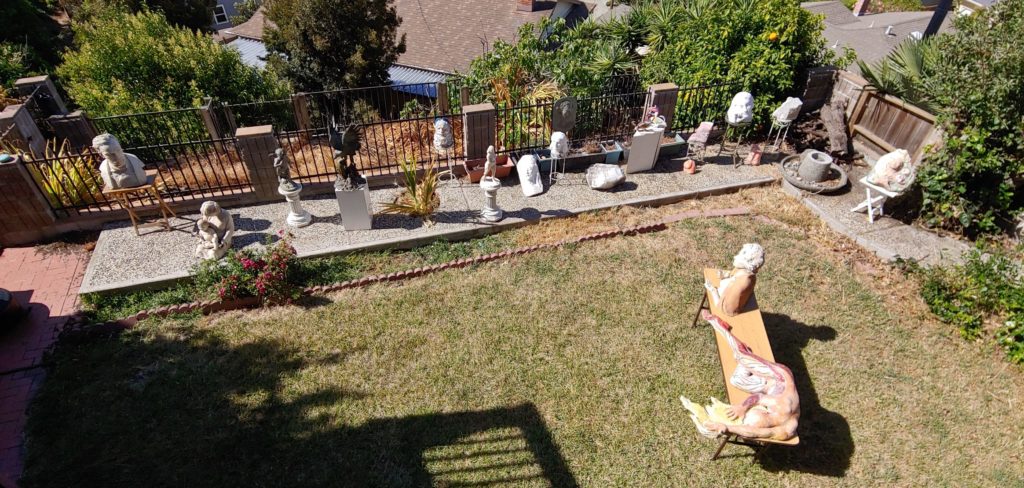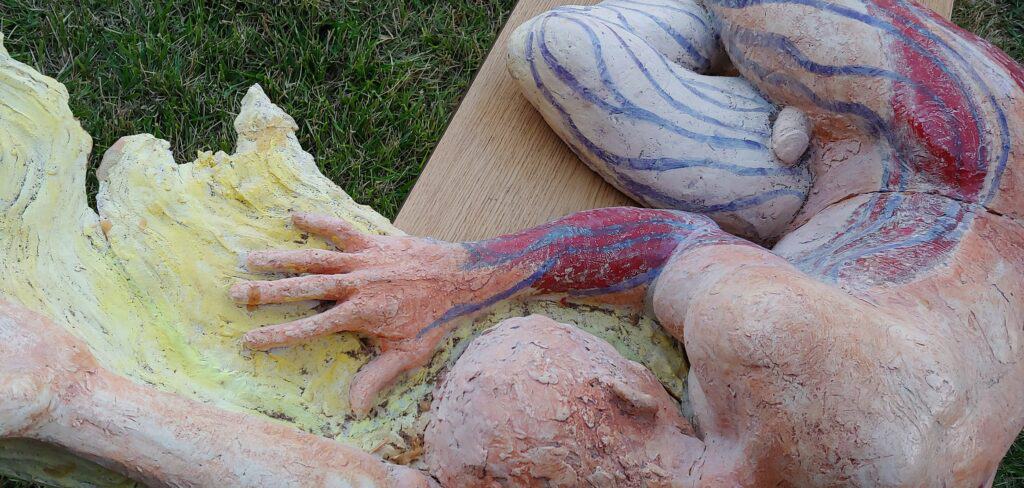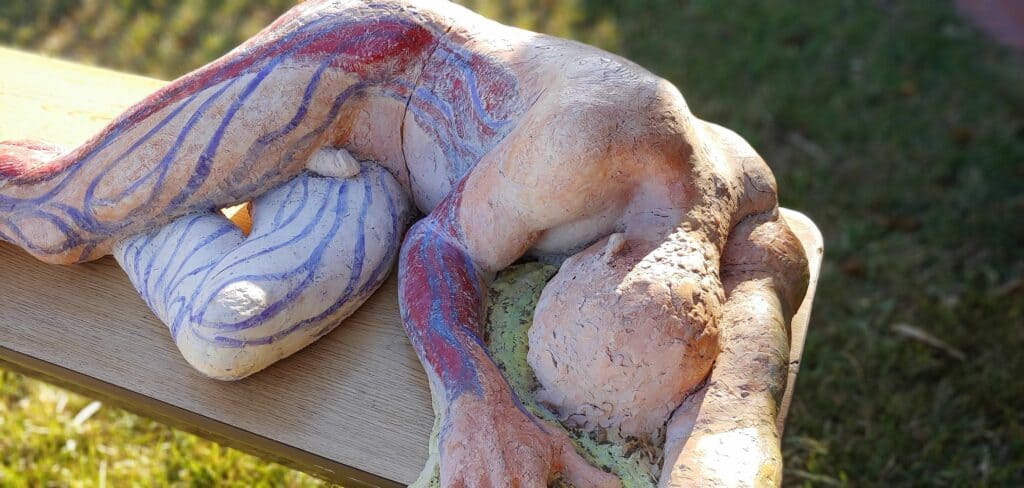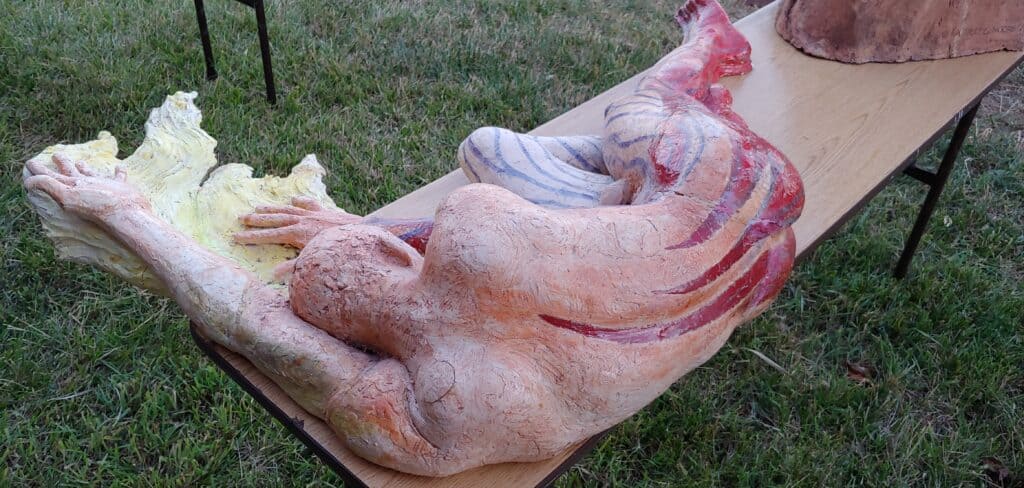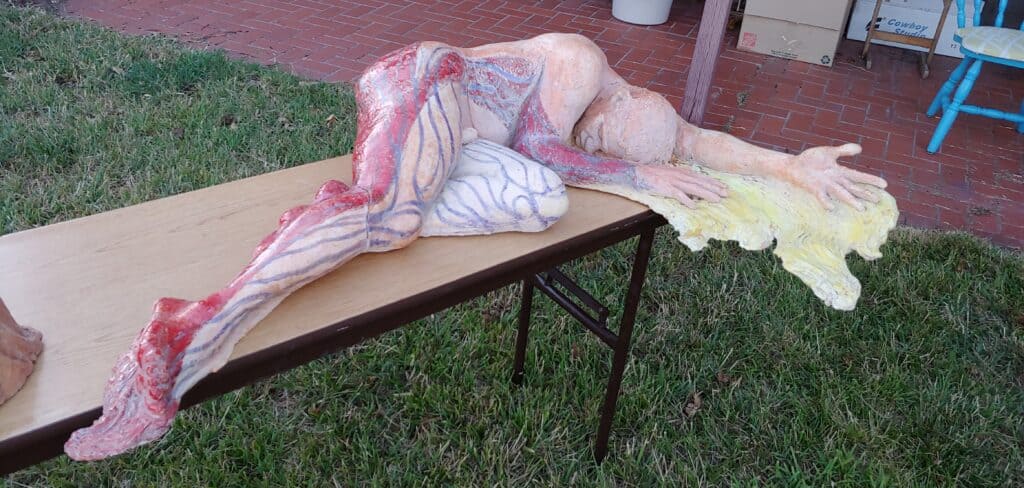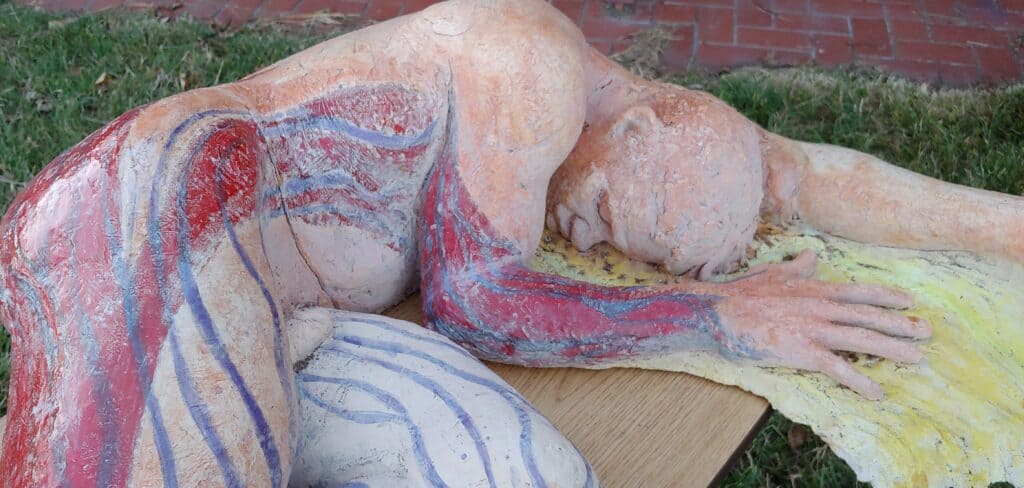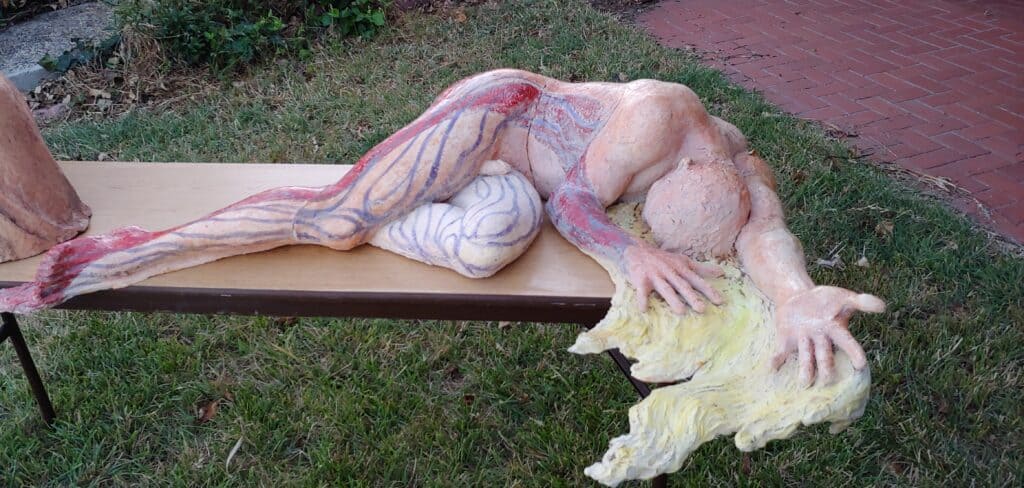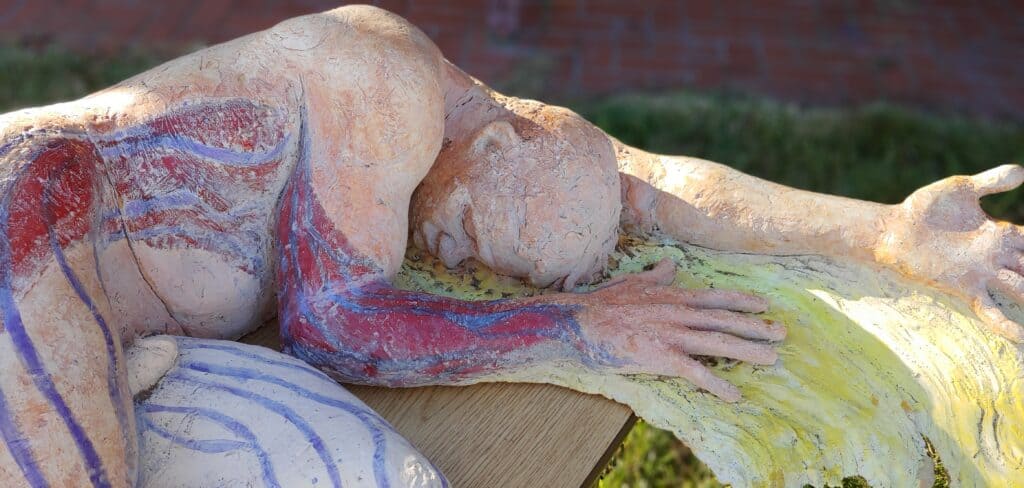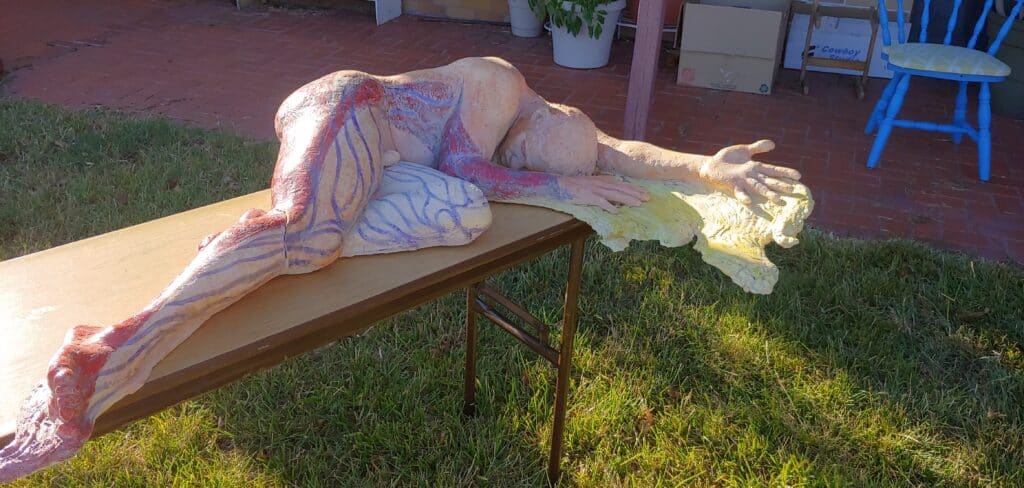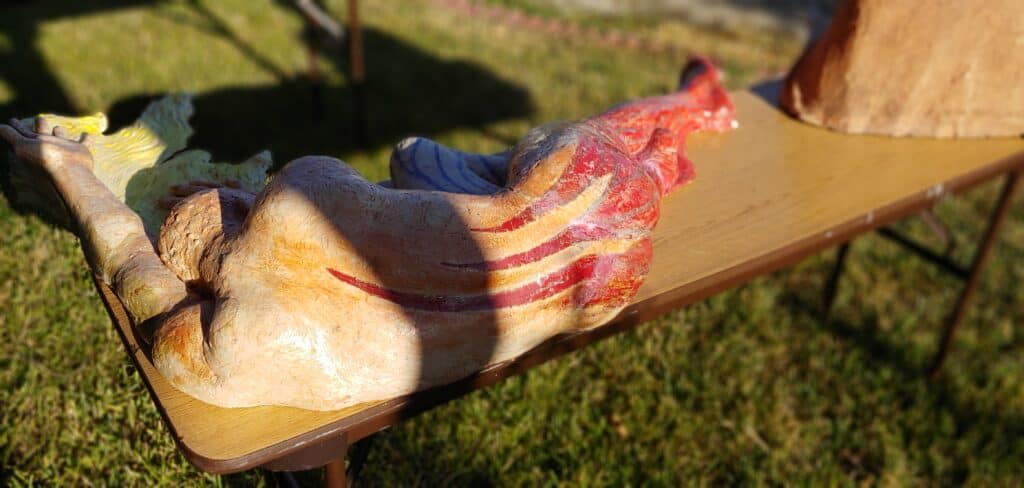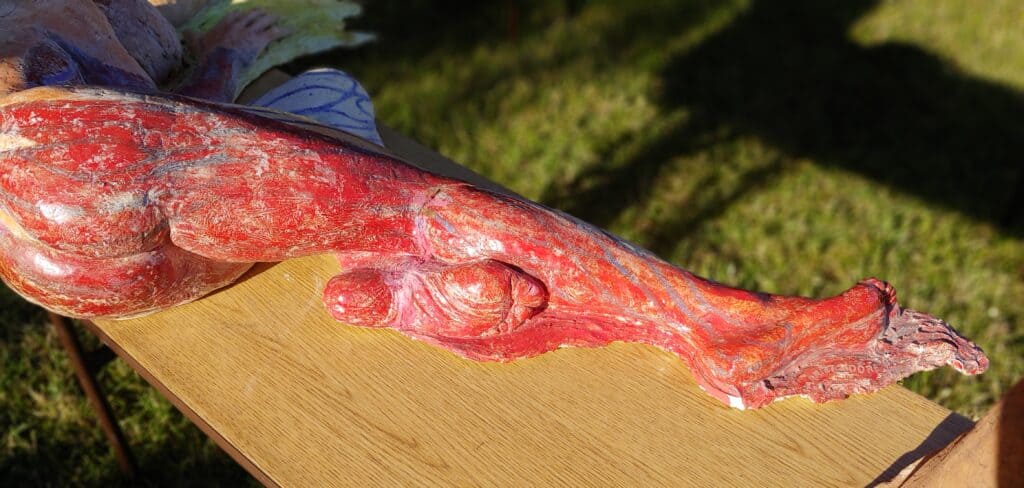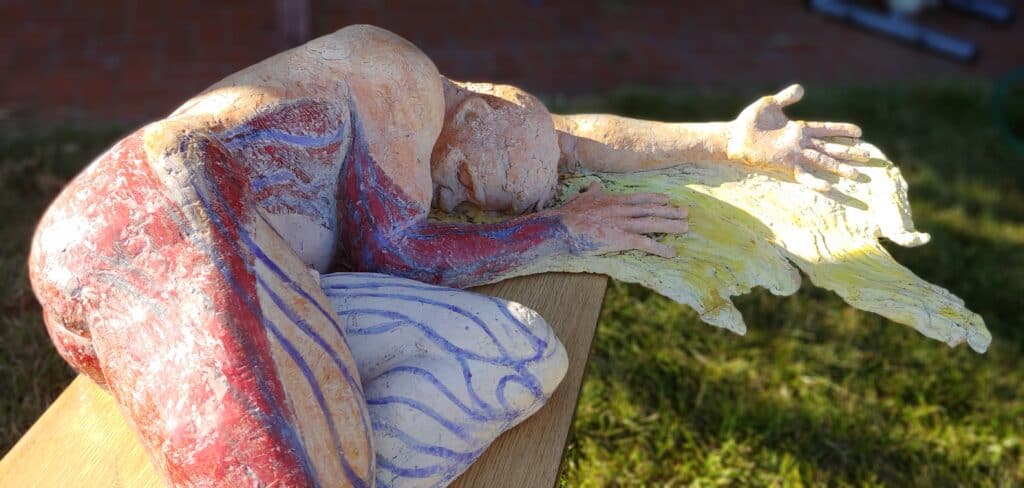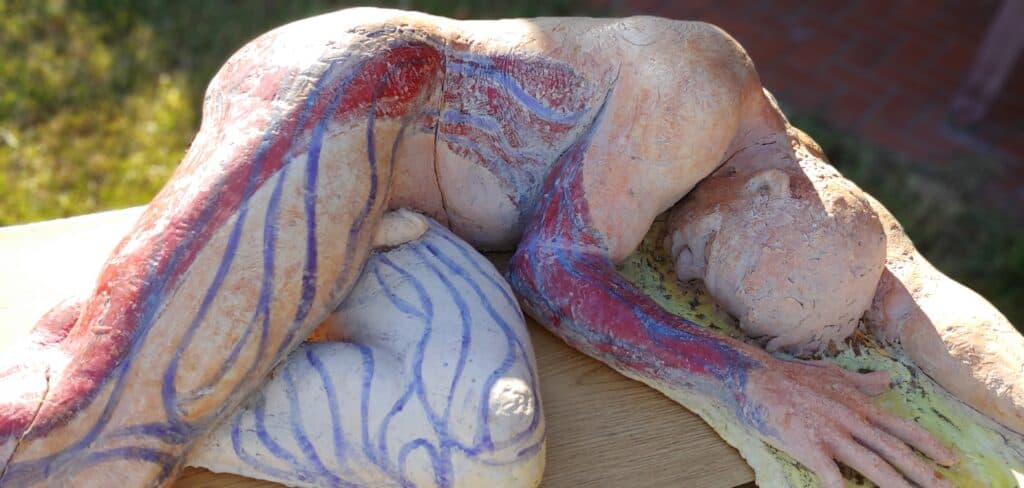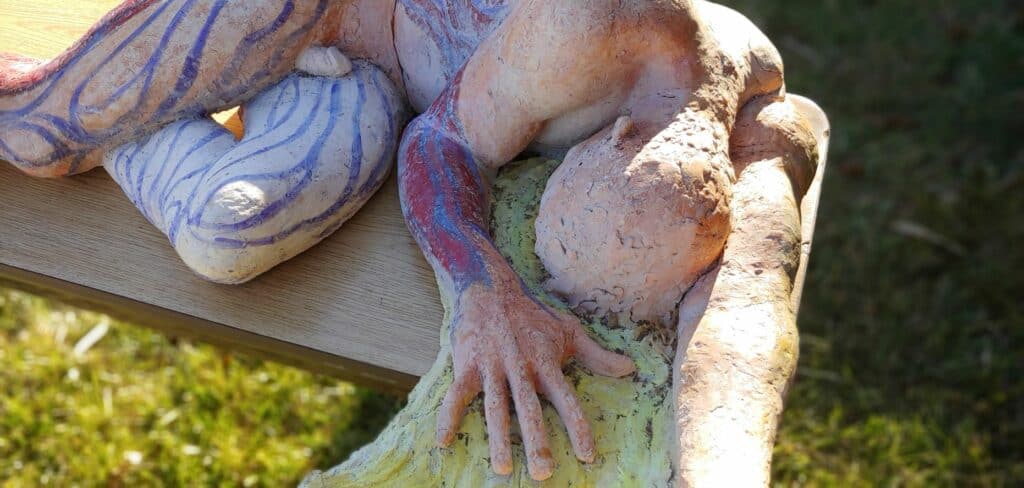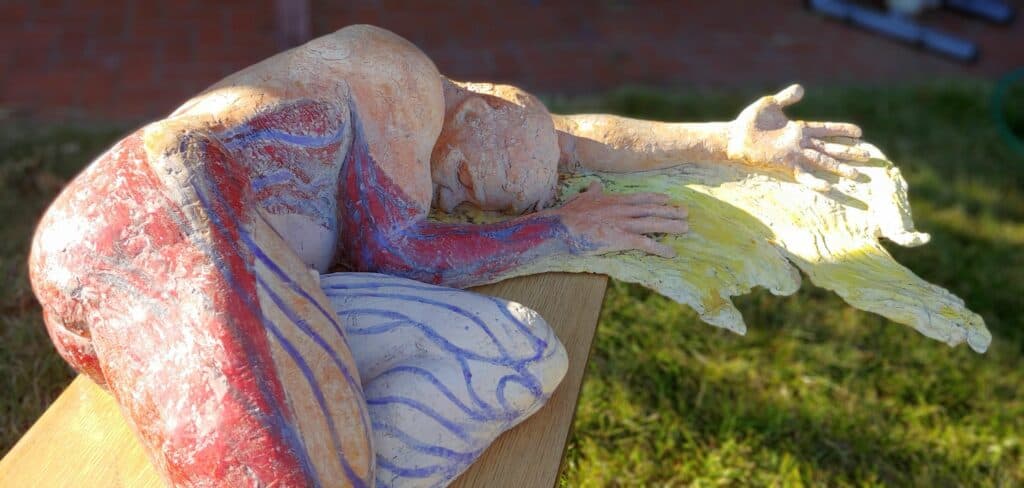 Please contact Tom Froehlich at 510-206-8189 or [email protected] for more info.